Din ciclul Audiences experience 'Avatar' blues, fetele de la hotcity.ro m-au pus în faţa unei disjuncţii greu de îndurat: ecologie sau faimă?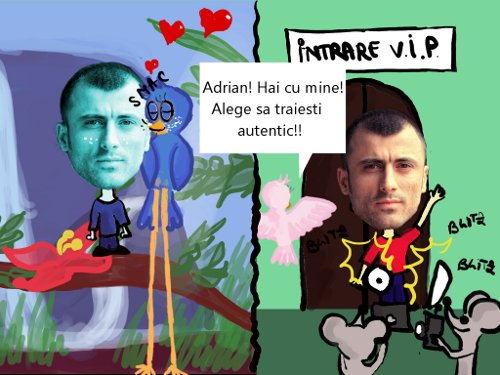 În Ţara lui Andrei poţi vota proiectul lunii Ianuarie care nu sună deloc rău:
Propune un proiect in fiecare luna si participa la concursul care-ti aduce finantarea de 5000 de euro de la Petrom
Harta Europei din perspectiva maghiară
Să nu laşi să treacă nicio zi fără să nu te uiti la cel puţin o conferinţă TED!
Persecuţia creştinilor: realităţi şi întrebări
Is America going to hell? The country's cycles of crisis and renewal are a source of its deep strength
Andrei Şerban: "Woody Allen e Molière, Ingmar Bergman e Dostoievski"
China is smart: The Geo-Politics of Building Stadiums
Despre Philanthrocapitalism: How the Rich Can Save the World
Ce se pierde in razboiul Online vs. Print?